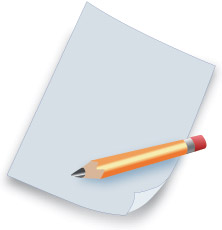 Common question that is asked during I-140 filing is about sample experience letter format. Please find below an sample of a such experience letter. USCIS prefers that an individual should provide an experience letter on a company's letter head. Experience should be provided preferably by your past supervisor or manager. Experience letter by previous colleagues are acceptable but do not provide enough weightage. If it is not possible to provide experience letter on a company's letterhead, letter could be provided on a plain paper (should be notarized) which is duly signed by a refrencee in front of a notary. Providing notarized experience would require submitting more letters from past colleagues or supervisors, and in future could call for more RFEs. Number of experience letters provided should be just enough to validate the job requirements of the certified LC or PERM. Please do not provide any extra non-pertinent experience letters.

Sample I-140 Experience Letter
-----

-------------------

Company's Letter Head

-----------------

---------------------
--
TO Whomsoever it may concern

This is to confirm that
[applicant name]

was employed as

[position]

with

[Previous company name]

from

[date join]

through

[date end]

working

[ --hr/week]

as a

[full-time or part-time]

employee.



I
am familiar with Mr./Ms.

[applicant]'s

duties, because

I

am/was

serving at

[company name]

from

[date start]

through

[current/date end]

in the position of

[position of person who is giving reference]

. In this capacity,

I

had responsibility for monitoring

Mr./Ms. [applicant]'s

activities during his tenure at

[company name]

.

His duties during this time included:

-

Copy the responsibilities from labor application

+

Thank you very much for your consideration.


Sincerely,
[person providing reference]
[position]
[company]
[Email Address]
[Phone Number]
You Might Also Like :